Patterns & Colors
---
Between mixing colors, patterns, and finishes, customers have a wide variety of ways to customize their projects.

We currently have the following patterns available:


Random Stone Pattern

- Ashlar Slate -
- Brick -
- Log Plank -
- Random Stone -
- Sierra Seamless Texture -



Ashlar Slate Pattern

Below you can see our color pallete available. (Click to pull up a .pdf for printing). Keep in mind that each monitors colors will vary. If you would like more details on available colors, give us a call and we can provide some examples for you to review.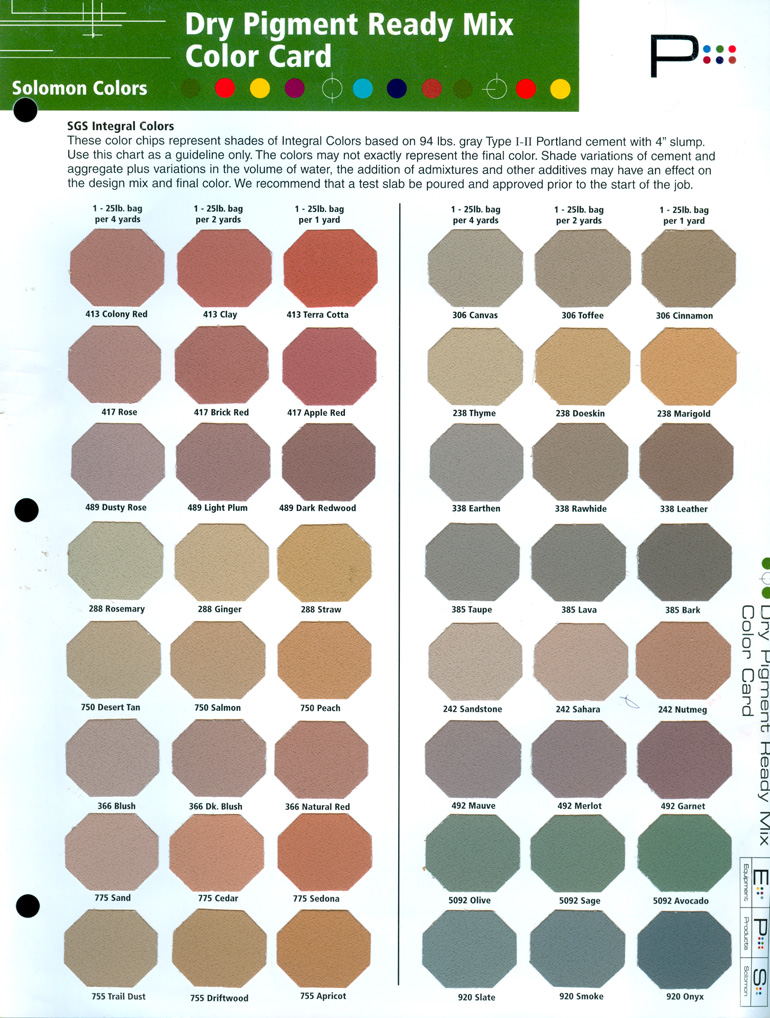 What Our Clients Say About Us...



Sharon and I moved to Ogemaw County many years ago and began our new construction in 1999. In 2004, we hired Finished Concrete to tear out our existing sidewalk and reinstall new ones with decorative stamped concrete using the random stone pattern, enhancing the beauty of our home.

When we contracted Finished Concrete to come and look at our project, they were prompt with their estimate and fair with their prices, and they stand behind their work.

The highlight of our project was the way our steps turned out so beautiful.

Sharon and I were so happy with the decorative stamped concrete, that the following year, we had them come back and do our driveway and pour more concrete around our pole barn.

Unfortunately, we are running out of room to pour any more concrete!



--John & Sharon Schlagel